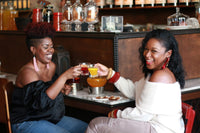 Who's Design By U?
Design by U is a company inspired by fashion, art, natural elements, and beautiful colors. Being inspired by rich, artistic environments, cultures, and heritages of the world, we introduce our designs by interpreting them in a fresh modern way. Our blends are a symphony of the East and West, old and new, contemporary and traditional and rustic and refined.

Design by U is Modern Eclectic Style with an Ethnic Twist.

Our designs result in an artful blend of nature and imagination. A complement of natural elements…and a textual medley of accents…. Earth tone colors of nature… and different types of hues are combined with naturally dyed elements for a touch of color.

Each product presented by Design by U is hand-made, rare, and unique.

We've evolved. We are now more than a jewelry company. We have body products, apparel and we are also hosting our 'SIP & DESIGN' workshop series.
Shop Here for all of our Essentials
'Let's Get Waisted'
Our most popular Workshop, 'Let's Get Waisted' is so much more than waistbeads. In this workshop, women learn the history and Art of Waistbeads while making their very own. Each woman experiences the bond of sisterhood through engaging and sharing experiences. View our Workshops Tab to read more on this workshop.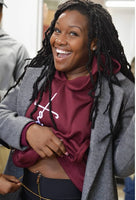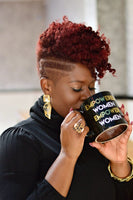 Empowered Women Empower Women
Empowering women ultimately starts with you. Show your support for the women in your life, show them they matter, and remind them that they are strong and capable of doing anything they put their minds to. Changing the narrative for women and seeing real change is a collaborative effort. Us women need to stick together.
Click the button below to read our most recent blog post.
Empowered Women Empower Women
Workshops for Children
We strive to help empower children's dreams through art, culture and education by the arts, crafts & jewelry workshops that we host with different organizations and within our community. View our Workshops Tab to see which workshops we have hosted thus far.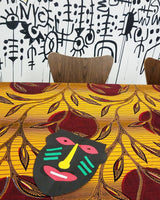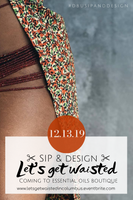 Upcoming Events
We have quite a few events happening within the next few weeks. Visit our events tab to see which events are currently happening.
Events
Testimonials
Really enjoyed making my own pair of waistbeads yesterday with a really lovely group of women

Nicole Stone
Sis! Tonight was, as you declared, ooohhh so much more than bead making! I am a fan and look forward to another class/gathering. Thank you for being so Fun, Affable, Talkative, Informative, Meticulous and Adaptaive.

Sonia Daly
I absolutely love my earrings! They are so lightweight and stylish, so different.

Samantha Jackson
My Gorgeous earrings from @designbyuessentials Thank you! I look Bomb!

Laurie Monti
I love my Nefertiti earrings by @designbyuessentials

Delores
Location
Our store at Brooklyn Commons
Trendy Market
495 Flatbush Avenue 2nd Fl
Brooklyn, NY 11225
Mon - Fri, 9am - 6pm
Saturday, 11am - 5pm
Sunday, Booked Appointments Only